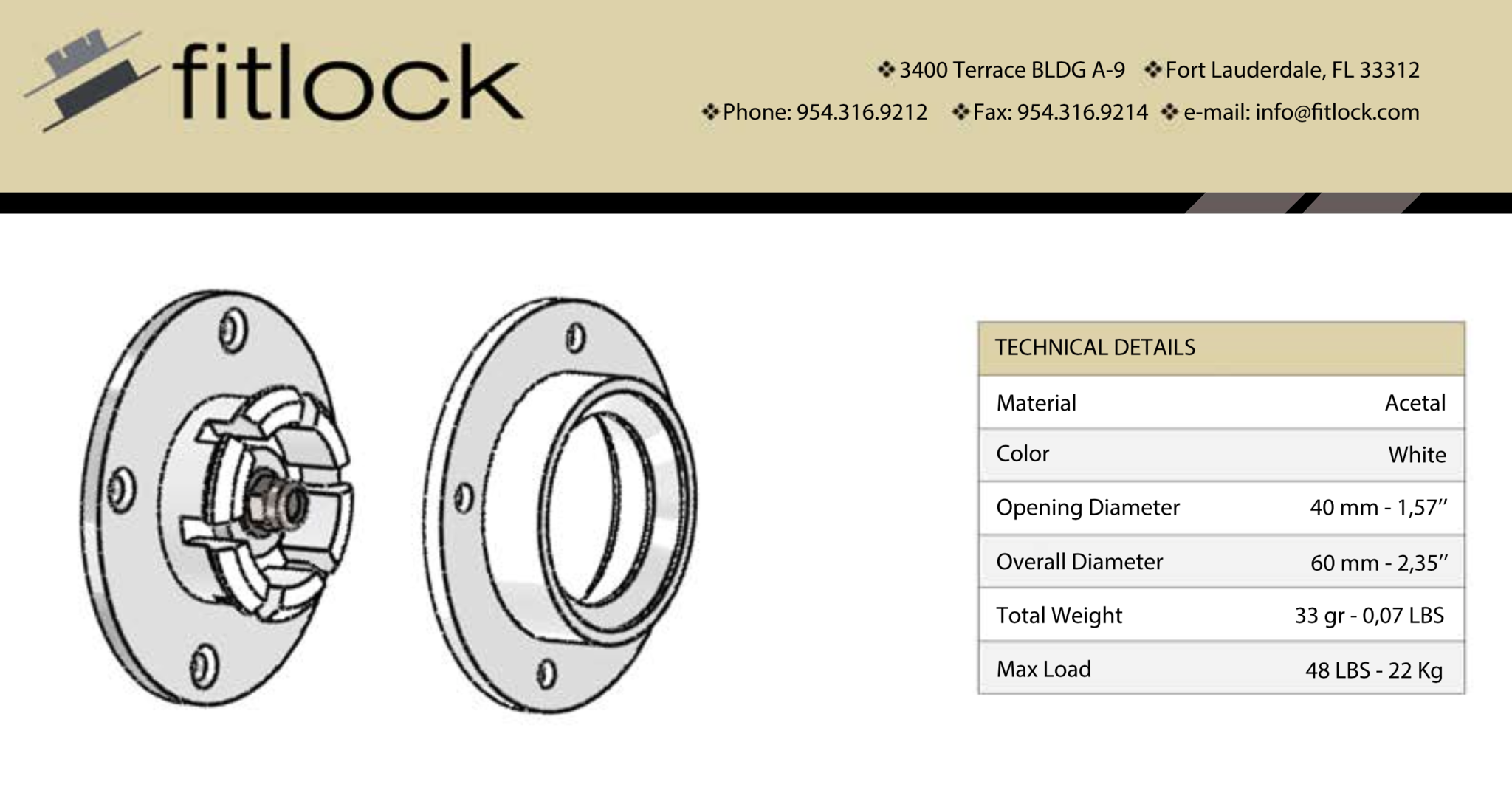 Some Fit-locks can hold up to 48 pounds (or 22 kilos) each!  That's a lot of weight for such a small item.  With Fit-Lock's durability comes its adjustability.  Panels can easily go up, be adjusted, and be removed.
Our sister company, Genesis Yachtline, uses Fit-Locks in all of their panel applications.  New employees quickly learn the Fit-Lock system and are amazed by the ease and adjustability of the Fit-Locks.  
Stay tuned for new instructional videos on mounting the Fit-Locks!
---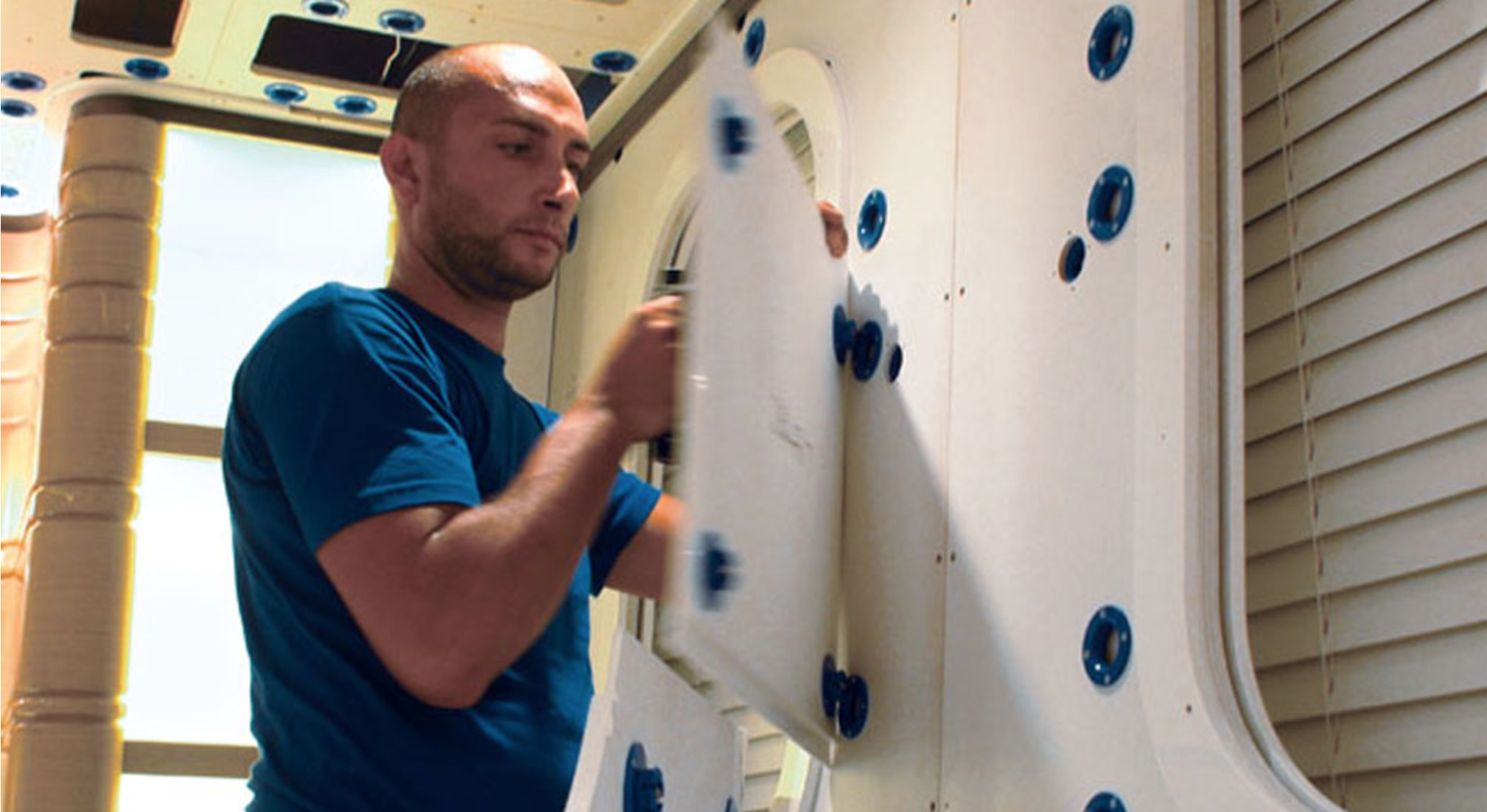 Fit-Lock is a pressure fixing system, both vertically and horizontally, conceived for the assembly of panels, ceilings and linings for walls and ceilings of each room type. The concentric system Fit-Lock allows you to move the panels when put in place to achieve maximum accuracy in matching and in pairs. Fit-Lock is easy to place, remove and replace, so as to allow the most complicated operations of inspection, maintenance, recovery, etc.